Bernard Arnault
Bernard Jean Étienne Arnault is a French businessman, investor, and art collector. He was born on March 5, 1949, in Roubaix, France (72 years old). He has 6 children, 3 grandchildren, and a wife.
Children
Antoine Arnault
Frédéric Arnault
Delphine Arnault
Alexandre Arnault
Jean Arnault
Grandchildren
Elisa Niel
Roman Arnault
Maxim Arnault
He is the chairman and chief executive of LVMH, a company that owns Louis Vuitton, a very large luxury goods company. He was also the former CEO of the fashion company, Dior. Arnault's net worth comes from his 97.4% stake in Christian Dior, which is how he makes so much money. He once passed both Jeff Bezos and Elon Musk in being the richest man in the world in August of 2021, which made him the richest man in Europe at the time.
Fun Facts
Arnault owns the Indigo Island, an island in the Exuma Cays that is 135 acres big.
Delphine Arnault, one of Bernard's children, is one of the richest women in the world.
Forbes named Arnault the "Fashion Person" in 2011.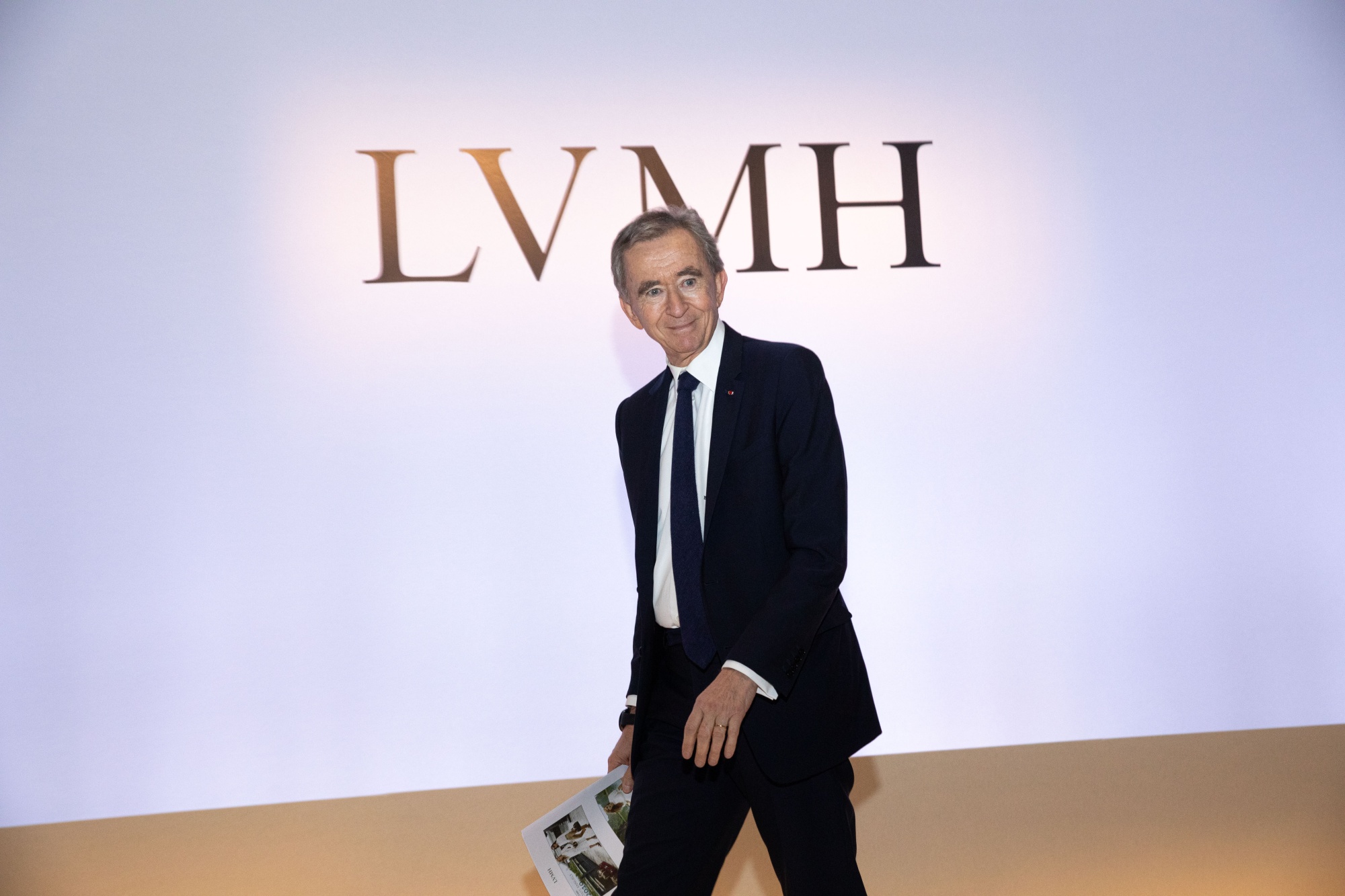 Elon Musk
Jeff Bezos
Back to start