Jeff Bezos
Jeffrey Preston Bezos was born on January 12, 1964 (57 years old), in Albuquerque, New Mexico. He is an entrepreneur, businessperson, astronaut, investor, and computer scientist. jeff Bezos is the founder and formerly the CEO of Amazon, but decided to step down for "sentimental" reasons and wanted to focus on making new products, while the new CEO, Andy Jassy, took his place. Jeff Bezos shares three sons and one daughter with his ex-wife, MacKenzie Scott. His children's names haven't been released to the public as Bezos wants to protect their privacy. Though his 21-year-old son is named Preston Bezos. His daughter was also adopted by the ex-couple from China.
Fun Facts
He almost renamed Amazon to "Cadabra".
He is the first person to accumalate a fortune of over $200 billion.
Founded Blue Origin, an aerospace company, and also launched 62 miles above Earth in Blue Origin's New Shepard rocket.
A man from Cuba that married Bezos' mother adopted Jeff when he was 4 years old; his last name was legally changed from Jorgenson to Bezos.
He approximately makes $6.25 billion per month, $1.44 billion per week, $205 million per day, $8.56 million per hour, and $142,667 per minute.
He first launched Amazon in 1994 as an online bookseller.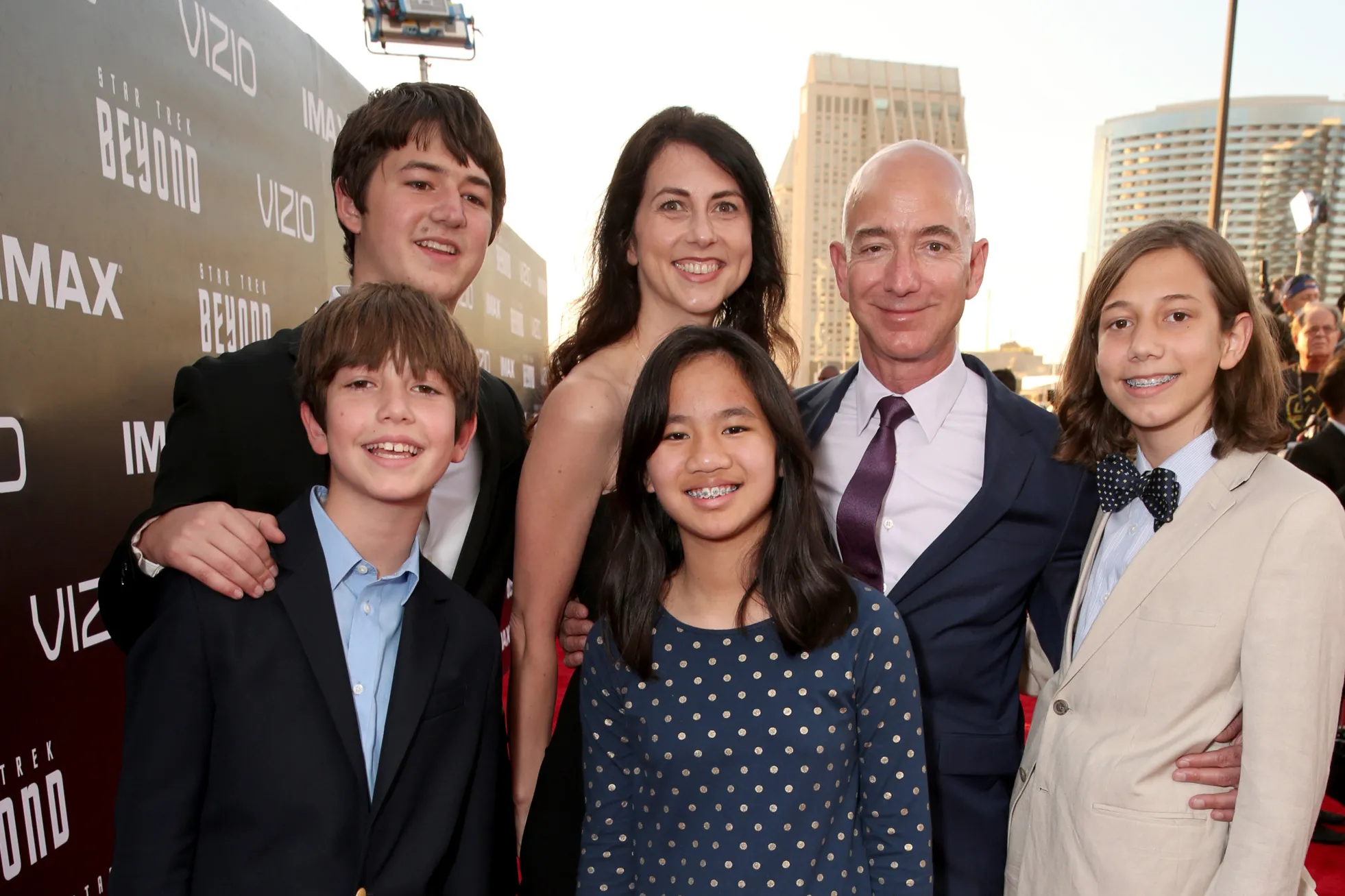 Elon Musk
Bernard Arnault
Back to start